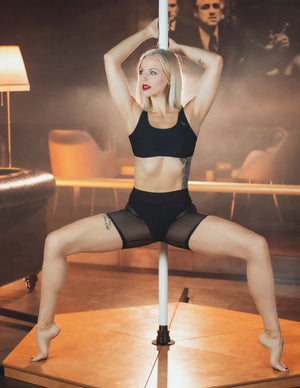 Dragonfly & Lunalae
Custom Orders
Don't see your favourite Lunalae or Dragonfly pieces stocked at Pole Werk? No problem! Request a custom order.
Frequently Asked Questions
If you are interested in any items from Lunalae or Dragonfly's websites that aren't stocked at Pole Werk, feel free to shoot an email to info@polewerk.ca to request a custom order. Please indicate the style with colour and size attributes.

Custom orders are offered on a pre-payment/pre-order basis. A Shopify draft order will be sent to customers only if items of interest are in stock on the manufacturer's wholesale portal.
This depends on the vendor. Pole Werk will let customers know on a case-by-case basis to set expectations.
The entire order will be dispatched when all items arrive at Pole Werk.
Nope! You can order one piece if you'd like. Lunalae and Dragonfly each make it easy for Pole Werk to be able to accommodate custom retail orders.
Like regularly stocked items at Pole Werk, there is a 30-day return policy from date of delivery.
It will be a little bit difficult because of the nature of the other vendors' wholesale terms but it never hurts to inquire; the timing might be right.
Pole Werk has always offered custom orders but this service was never openly advertised till August 2023. Every custom order that's gone ahead has always been fulfilled without a hitch.